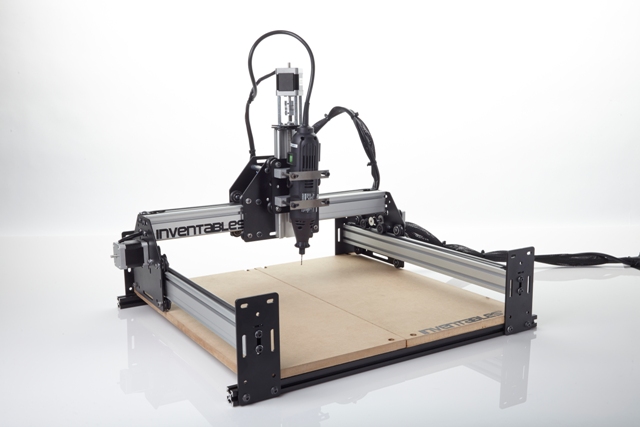 On June 2nd, 2014 it was announced that LVL1 won a Shapeoko2 CNC machine kit in the Inventables 50 States 3D Carving Machine Giveaway contest.
The Shapeoko is a Computer Numerical Control (CNC) machine which in its default configuration uses a light-duty rotary tool as the spindle. It is a 3-axis machine; able to move the mounted tool up/down, left/right, and forward/backward under computer control with some measure of repeatable precision.
This Friday night (8/22/14) we are going to start building this machine. Drop by at 8 pm if you are interested in helping. It should be fun and a great opportunity to learn a little about CNC hardware.
Meanwhile, here is the LVL1 wiki page for you to read: wiki.lvl1.org/Shapeoko_CNC_build
Hope to see you there!
Brian